Update from Leslie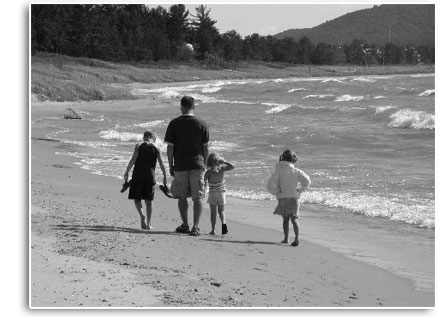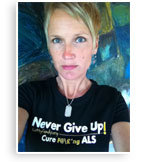 Posted 5-24-12
I have been thinking about writing an update for some time, but like others, I struggle with the right words. On my walks the words flow through my head, but when I go to put it down on the computer, I struggle. I know that people grieve in their own way - that is quite apparent when you look at me and my children. Our youngest, Sadye, is one who will tell you like it is. And she is so afraid that people will forget her daddy. Just writing those words make me cry. He won't be forgotten.
We have known for some time that we would be dealing with loss and grief. And I have told friends, that I thought I was somewhat prepared for the loss, but when it happened, I completely underestimated the pain and the emptiness of not having Curt here. I will admit, every day is difficult. Curt did his very best to prepare us and to always be here with us after he was gone. Often we would text back and forth when I had the opportunity to "be mom" and pick one of the kids up from a practice. One evening, I believe I sent a text to Curt telling him, "I'm scared." He replied, "Somehow a part of me will always be with you. This is the only place I want to be. I will be looking out for all of you." On the day of his death, each of us was given a dog tag that he had inscribed with personal messages. On mine, Curt wrote, "I will always be there. You were there for me. You were the love of my life. I love you, Curt." He was looking out for us, giving us each something to carry close at heart and when I am feeling low, I hold it, tightly in my hand and search for strength through my tears.
Curt and I discussed that he needed to give us signs that he was still here and trust me, I look for those signs. With Curt's ALS as you know, the first thing stripped from him was his voice. At night if he needed something he would ring a remote doorbell with his still mobile hands. This doorbell was a Godsend for him, but a pain in the ass for me! He would ring it so often, that I even started hearing phantom doorbells in my sleep. Peacefully snoozing, I would be wakened by the bell, drag my sorry ass into the bedroom to check on him, and the son of a gun would be sleeping! I believe that I heard the doorbell so much, that my own mind took over and would start hearing it... whenever. Drove me crazy! I slept on the couch because I am a very light sleeper and the sounds from the vent would keep me awake. I had too much lack of sleep as it was. As time went on and Curt lost more movement, the doorbell made its way down to the foot of his bed, duct taped to a clipboard. He would ring it with his feet. As Curt lost the ability to move his feet, he started using his Eyegaze to just "speak to me" and wake me. Once he started using his Eyegaze, I still heard phantom doorbells for awhile, but that soon subsided. Now for THE SIGN! The night after Curt passed, I was still sleeping on the couch. Actually, it took me some time before I was comfortable moving back into the bedroom to sleep. The bedroom was just too empty and in there sat his wheelchair, without him. So hard to see, without him there. On the night after he passed, I had a difficult time sleeping, but did dose off, only to be woken at 3:45 am to the sound of a DOORBELL! I woke and said to myself, "Are you kidding me? Curt dies and someone thinks it's ok to ding dong ditch us?" And then it dawned on me…it was Curt. And I believe he was telling me that he was ok and that he was here. He said he would be here for us…and I believe it was him. A week passed, and again, in the middle of the night, another doorbell. Again, I believe it was Curt, so I sat up, and told him about the day and the kids. I haven't heard the doorbell since, but I have had "other signs."
When I am out in public, it is easier to put on a happy face and just go about my business; easier to leave the sadness for the comfort of my own home. But there are moments, when someone will ask me how I am, and that package where I have everything bundled tightly with my emotions…unfolds. For me, I have a difficult time believing Curt is no longer here. I'm not looking to understand it all – I completely realize that some things just can't be understood, but I am angry, angry that such a terrible and horrendous disease would be so unforgiving and cause someone so much pain and suffering. And not just Curt, my gosh, look around. People are dying with no cure, no hope. ALS strips them of everything. Curt felt different, and even society made him feel that way…made him feel unapproachable. This disease just beat him up and took things from him that should have never been taken. For that, I am angry. And he should still be here, watching his kids play their spring sports and coaching them, and there should be a cure, and there should be more awareness and we are counting on all of you, to help spread awareness. We need you…until a cure is found.
FEAR.
There are two types of ALS. Sporadic and Familial. Familial is genetic. Genetic. AND NO CURE. Curt had familial ALS. When he started getting symptoms, he went to various doctors, but we were never aware of the ALS in the family. I am not sure to this day why it was never discussed or someone didn't tell us earlier. I know his family was hoping that it was "allergies" as one ENT diagnosed. It wasn't until sometime after Thanksgiving that I was informed of the history in the family. Curt had two uncles who died from ALS, and it is believed that his grandma, also died of ALS. ALS can be passed down from parent to child(ren) with a 50% chance of getting the gene. 50% CHANCE. You don't need to explain those odds to me. They frighten the hell out of me. Genetic testing to see if one has inherited the gene? Yes, one can do that, but the way I see it, one just needs to live…LIVE EACH DAY AS IF IT'S YOUR LAST. We all die, but you can't live in the fear that you are going to one day die. You need to live now, in the moment, and enjoy and appreciate all of those little wonderful things that life has to offer. Like... chips and dip... Mt. Dew! We need to live, BUT, we also need a cure. We need a cure because no one, no one else needs to suffer. And I don't want to lose my kids if they get ALS. I have been forced to be strong, but there is only so much I can take. I think knowing what can happen is a weight that my heart already has a hard time carrying. And Curt... Curt said he would make a deal with God that he would not eat chips and dip in Heaven if God would keep his kids from getting ALS. Selfless... and thinking about us. Such a truly, caring, loving man.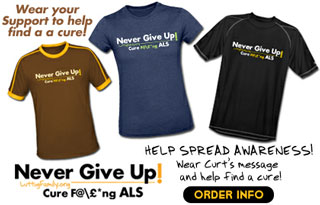 AWARENESS!
Well, what we are doing next is all for Curt. Eric Signs, Curt's great buddy, came up with an idea that will definitely grab one's attention, and over the weekend, he tried it out. And yes, it got looks, and that is exactly what we need. So in honor of Curt and how he would sign his updates, Eric came up with a t-shirt design that is available to purchase. Any profit that is made (which is roughly $1.80 per shirt) will go back into raising awareness. On the site, there are also several other items that can be purchased. We know the profit isn't much, but the important issue is to get the shirts out there and worn. And if you buy one, and wear it, wear it with attitude... Curt lost his life... we need a CURE. And if someone takes offense, remind them that people are dying and there is no cure...and we need one, desperately. So please, visit luttigfamily.spreadshirt.com and be a part of RAISING AWARENESS FOR CURT. Thank you!


In case you are unaware, I was emailed shortly after Curt's passing by a very kind man named, Gary Horanburg from Trees, Inc., in Lansing. He and two of his employees, Alex and Paul, came out to the house on a beautiful Saturday morning during spring break, and planted a gorgeous red maple which Gary's company donated. When Gary emailed me, I was touched that someone, who didn't even know us, would be so caring to the point that they would plant us a tree for Curt. I was very curious how this man knew of our family, and it took me awhile to email and ask him how. Just thinking about such things makes me teary because my emotions run very high these days. A little time passed, and I took the courage to email him and ask. Gary kindly replied back with the following response: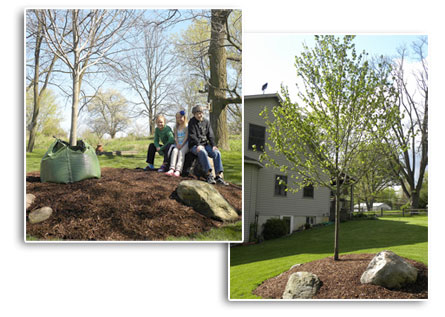 My wife Diane reads the paper and being in our upper fifties the obituaries is right up there in priority in a quick read. She usually mentions whether it was a good day or a bad day. A bad day being when there are many younger people, like us, there.
Diane saw Curt's picture and noticed what a young, strong, handsome man he was, looking like a Marine. Later I read the obituary and saw that in lieu of flowers he would like a tree. I went to your web site as suggested and read his last journal entry and here I am. A local landscaper that can provide a tree.
The tree is strong, and where it was planted, it's the first thing I see in the morning when I walk into the kitchen to get my coffee. I can't thank Gary, Alex and Paul enough for the time they spent planting such a wonderful gift. And I am positive, Curt enjoyed listening to them as they worked, and enjoyed their humor... they are a great group of men and they each reminded me of Curt. To Gary, Alex and Paul…with much love and gratitude more than words can ever, ever express, thank you!
Thank you to everyone who has been by our side and continues to be there. The road is long...
This one's for you Curt...
NEVER GIVE UP!
Cure F@\&*ng ALS!
Leslie